If you are thinking of innovative and cost-effective ways of generating leads for your business, think of PPC marketing services. Pay-per-click or PPC is an excellent tool for showcasing your products and services to the target audience.
To save money, you may feel it's perfectly alright to do it by yourself. However, in-house PPC can have shortcomings; it's probably wiser to outsource it to a reputed PPC management agency.
Is it worth hiring a PPC management agency to improve your online visibility?
Working with a leading PPC marketing company may be beneficial for your business, even though there's no one-size-fits-all plan that works for everyone.
The truth is even with the best of intentions and efforts, your in-house marketing team handling PPC ads is likely to end up making many mistakes. These interfere with the results and your returns get impacted. Here's why signing up with a professional PPC management company makes a difference:
Effective campaigns: If you wish to get the best results from PPC marketing, you should let the experts handle it. When done correctly, it can significantly improve your brand awareness, usher in more traffic to the website, and boost revenues. A reliable PPC marketing agency will be well-versed in the nitty-gritty of this form of advertising. They will be equipped to come up with killer campaigns for your products.
Optimized spending: Advertising expenses can cause a severe blow to your budget. And making sure these are kept at a minimum level isn't going to be an easy task, especially if you run a small business. This is where professional PPC management agencies can help. The right team of experts can come up with the right marketing solutions that won't strain your budget. You never have to blow your budget by paying for ill-planned ads again! Every ad campaign will be optimized to ensure that your business doesn't spend unnecessarily on it. These experts will make use of data analytics to tweak the campaigns to get the best possible outcome.
SEO expertise: One of the strongest reasons to look for a PPC management agency is to benefit from their search engine optimization expertise. These companies boast of experts who have a lot of experience and technical expertise in the SEO field. In short, they can come up with viable solutions to resolve problems like loss of online visibility, poor traffic, or low ranks on search engines. For instance, they will use Google Ads services for creating keywords to display ads through search results on Google.
Latest tools and strategies: When you decide to bring professional PPC experts on board, you can be sure they are updated with the latest marketing trends. Since they have worked with a wide range of businesses and crafted different types of strategies for their campaigns, they have the experience to make a difference.
ROI-driven results: Which business doesn't want ROI-driven results? It is every marketer's dream to get the highest returns on his campaigns. For a business owner, guaranteeing high ROI is difficult if he works with an in-house marketing team. But, if he hires experts for the job, he can sit back and relax. The agency will track the progress of the campaign, correct the shortcomings, and fine-tune the strategies every step of the way.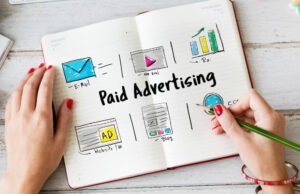 Time-saving: At a time when every business out there is making every minute count by creating killer campaigns, you cannot afford to wait. PPC is a time-consuming affair where you must continuously monitor and update the ads and keywords being used. This demands a great deal of efficiency and a professional PPC management agency can do this for you without a hitch.
Higher scalability: To see growth, you need to increase your revenues. But, if you are going to spend all your manpower and resources on satisfying marketing needs, your business will suffer. A PPC marketing firm will do the heavy lifting for you so that you can focus on other important tasks at hand.
Top-of-the-line solutions: When you use a tried-and-tested marketing script, you are likely to get results. Implementing Google Ads strategies or creating new PPC strategies isn't going to be an easy feat. You need to have a clear idea about your PPC goals and how you can achieve these from the word go. When you work with a professional agency, they understand the ins and outs of marketing better than you. They can define your goals and make sure these are achieved. They conduct a thorough analysis of your target audience and consumer behavior and identify relevant keywords to make a campaign successful.
PPC management: Besides crafting a campaign for your business, a professional PPC firm will manage your campaign from start to finish. They will be on top of it and offer expert insights wherever needed. Did you know that to create a new lead, you require as many as seven clicks? That just tells you how many touchpoints you must create to get these many clicks from one user! For this to happen, you are going to need a roomful of experts. However maintaining such a qualified team within the office may not be possible. If you can find a PPC management agency on the other hand, you can get the same result for much lower costs. It's almost like having an entire digital marketing department working for you, without you having to recruit and train them.
In short, you need help to make sure your campaigns get noticed. For this, hiring a reputed PPC marketing team makes sense. PPC management isn't cumbersome as long as you know which parts need reworking and which offer the highest returns. Let the experts do it for you; all you need to do is identify the right PPC management company for the job. For more information on our services.
Read this blog – Can Social Media Management Revolutionize Your Startup?