Are you worried that your Texas startup isn't getting top rankings on Google? If so, you aren't the only entrepreneur going through the same ordeal. 
Most businesses struggle to achieve high search engine rankings without which their online visibility gets impacted.
The trick to boosting online presence is to incorporate SEO strategies when creating your website. And for that, you need to identify professional SEO services.
Things to keep in mind when looking for SEO services near you: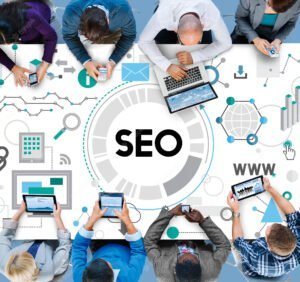 If you run a business in Texas, investing in SEO services may be the wisest move you can make to achieve high SERP rankings. Doing it on your own is possible, but the results may not be as expected. 
It's probably better to look for reputed and experienced "SEO services near me" to get desirable results. The hard part is choosing the best professionals for your company. Given the overwhelming number of SEO firms in Texas, finding the right one suited for your needs may not be that easy. 
Here's what you can do to make the right choice: 
Identify SEO techniques:

When looking for the

best SEO services

, make sure to find out how the company works. In doing so, you have to inquire about their key performance indicators. While the company may be reluctant to share many details because of client-privacy issues, they can share their past work with you to help you get an idea. Any professional

SEO services company

will track and evaluate campaign results to tweak their strategies and tactics to improve results.

Research and compare multiple SEO companies:

To boost your online presence and sales, you need to research and compare different Texas SEO agencies to see how they perform. A simple online search for "

e-commerce SEO services

" will yield hundreds of results, each making lofty claims. But, it's important to look beyond the "guarantees" and check their past projects to be sure.

Identify your goals:

Before you meet an SEO agency in person, you must understand what goals you wish to achieve and how much money you are prepared to spend on it. This helps you to set a profit or break-even target. You will then realize whether you need to nurture more leads or work on more effective user engagement strategies for your website.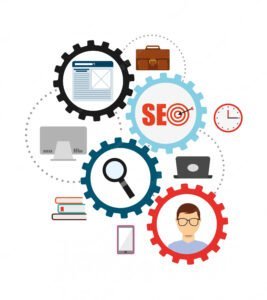 Consider the agency size:

It's not feasible to work with just any sized SEO company. Interestingly, you may find that smaller companies are pocket-friendly and usually open to making an extra effort to offer you a customized experience. So, what's the downside?  Small firms often lack sufficient manpower, and you may be forced to hire more people to help you with the campaigns. Consider your goals carefully before settling for a small SEO company.

Look for referrals:

Most businesses prefer to look for referrals as the safest way of finding competent and

affordable SEO services

. This helps you get an idea about the company's customer service support, staff experiences, thought leadership, and transparency. When you consider past performances, you can get a peek into their case studies, online reviews, and client references. These are indicators of the company's credibility and capability, making it simpler for you to make the right choice.

Transparency:

It's very important to know exactly what changes are being made on your website and those who will be responsible for them. So, when you are on the lookout for an

SEO services provider

, you need to inquire about how you can communicate with them, what kind of information they are willing to share with you, whether they are equipped to implement the latest SEO techniques, and how much experience they have in working with similar businesses. Do you know that some marketing companies outsource SEO tasks to external parties? While this isn't necessarily bad, you still need to know who is involved.

Understand your contribution:

Hiring SEO professionals doesn't mean you can simply stay aloof and ignorant about what is happening. At times SEO companies will demand your input; this varies from agency to agency.

Ask pertinent questions:

When you want the best SEO professionals to work for you, it's necessary to meet them either virtually or face-to-face to know who you are dealing with. Make sure to ask them questions about their experience in the eCommerce industry, the costs of their services, and when to expect results.

Don't settle for a "cheap" agency:

The biggest mistake many businesses make is choosing a cheap SEO firm to cut down costs. While finding a budget-friendly SEO agency is important you shouldn't have unrealistic budgets. You will find that SEO firms that offer ultra-low rates are usually incompetent and unreliable. It's more important to spend time choosing a company that is capable of delivering results. You will find most businesses pay almost $1500 and $5000 every month to get SEO help. Lowering costs and choosing low-cost SEO services can be tricky; not only are you likely to lose out on first-page ranks but you may also be at risk of losing your credibility. Many shady SEO agencies use black-hat strategies to get high rankings and end up getting blacklisted.

Stick to a reasonable timeline:

Some SEO companies can promise you results in record time but you should be smart enough to realize that SEO is time-consuming. SEO strategies won't show results overnight; you need to wait for at least six months to notice changes.
Use these easy-to-follow guidelines when choosing eCommerce SEO services near you in Texas. Search engine optimization is a complex, dynamic, and extensive landscape; it's best handled by experienced professionals and SEO experts. 
The idea behind hiring SEO experts is to boost your site rankings and increase sales. This isn't something that you can do on your own without proper skills, expertise, and experience. Regardless of whether you run a small, mid-sized, or large eCommerce store in Texas, you need SEO strategies to get noticed.